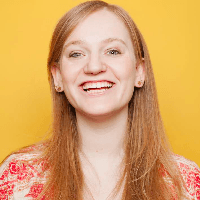 Filed by Orli Matlow

|

Oct 26, 2016 @ 10:47am
As he declared in the final presidential debate, nobody respects women more than Donald Trump. He respects women so much that he finds wishing condolences to a grieving mother a great time to talk about trying to pick her up.
Kelly Preston and John Travolta tragically lost their teenage son Jett in 2009, and the GOP nominee reached out in the grieving parents with an anecdote about flirting with Preston, in a blog post titled "Loyalty and Kelly Preston."
I have always respected people who were loyal and faithful--which brings to mind Kelly Preston. A long time ago, before I was married, I met Kelly Preston at a club and worked like hell to try and pick her up. She was beautiful, personable, and definitely had allure. At the time I had no idea she was married to John Travolta.

In any event, my track record on this subject has always been outstanding, but Kelly wouldn't give me the time of day. She was very nice, very elegant, but I didn't have a chance with her, and that was that.

He then goes on to say, "When I later found out she was married to John, I liked and respected her even more," before finally expressing his sorrow over the loss.
Mother Jones dug up the post on Monday, which is a scary insight into the man's brain: Trump couldn't stop himself from talking about picking up chicks and praising a woman for her looks even in the context of wishing his condolences to a family who just lost their son.
Thirteen days let.