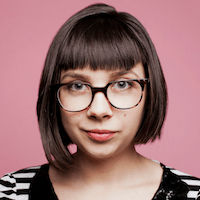 Filed by April Lavalle

|

Nov 30, 2016 @ 7:54am
On Wednesday morning, President-elect Donald Trump made an important announcement about the future of his business via Twitter (of course). After much pushback, it appears likely that the failed steak salesman has decided to leave the fate of his business ventures in the six grubby hands of his children Donald Jr, Ivanka and Eric as he focuses on his latest project: trying to be president.
I will be holding a major news conference in New York City with my children on December 15 to discuss the fact that I will be leaving my ...

— Donald J. Trump (@realDonaldTrump) November 30, 2016
great business in total in order to fully focus on running the country in order to MAKE AMERICA GREAT AGAIN! While I am not mandated to ....

— Donald J. Trump (@realDonaldTrump) November 30, 2016
do this under the law, I feel it is visually important, as President, to in no way have a conflict of interest with my various businesses..

— Donald J. Trump (@realDonaldTrump) November 30, 2016
Hence, legal documents are being crafted which take me completely out of business operations. The Presidency is a far more important task!

— Donald J. Trump (@realDonaldTrump) November 30, 2016
Only time will tell is Tiffany will get a slice of the pie (she won't).
However, many are rightfully skeptical of the decision to have Trump's children take the reigns, and basically no one is buying that this move will result in the elimination of conflict of interest. In fact, it is likely that the nepotism will only result in more conflict of interest.
@realDonaldTrump and what about property holdings around the world, sometimes in partnership with powerful people in those countries?

— Joel (@JoelNihlean) November 30, 2016
Having the von Trumps running the show isn't exactly a surprise, as it would be impossible for Trump to split his time between running his businesses and running the country. The choice to bequeath his business to his three protegés seems logical—that way he can still have a big hand (pun intended) in controlling what is done with his business ventures without officially holding the CEO title. Just think of Donald Jr., Ivanka and Eric as three little marionettes being controlled by the tiny hands of the president. Who's the puppet now?
Actually, the whole thing seems like a great premise for a reality show: Three rich kids trying their best to run their dad's business after he drops everything for a new job. So many antics are sure to ensue!