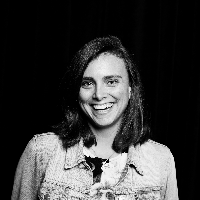 Filed by Catherine LeClair

|

Apr 29, 2017 @ 12:30pm
On Friday, the White House issued a statement in which Donald Trump proclaimed May 1st "Loyalty Day," Fox News reports. However, it turns out that Loyalty Day has actually been a holiday since Eisenhower, as Esquire pointed out in this piece telling everybody to relax about the whole debacle.
How has Loyalty Day slid past us every year, without notice? It's probably a combination of the fact that: 1) we are wary and extra vigilant of everything Trump says and does (and with good reason) and 2) the news broke as a "proclamation" which is basically incorrect. You can't declare it if it's already a thing. And besides, naming a holiday "Loyalty Day" when you're a flailing mess with low approval ratings and a track record rife with collusion is pretty freaking ironic. You can't expect us to not take note of that.
Some took the news as a chance to point out the hypocrisy of the declaration, others were excited at a potential new extra day off from work. Here are some of the funniest reactions and roasts of the apparently not new holiday we'll all experience next week: