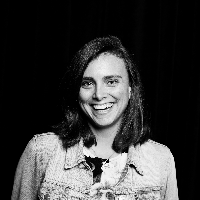 Filed by Catherine LeClair

|

Mar 18, 2017 @ 11:38am
On Friday, Trump had a meeting with Chancellor of Germany Angela Merkel, which he said went very well, despite the fact that he seemingly refused to shake her hand. This morning he woke up and tweeted about it. It starts out okay...
Despite what you have heard from the FAKE NEWS, I had a GREAT meeting with German Chancellor Angela Merkel. Nevertheless, Germany owes.....

— Donald J. Trump (@realDonaldTrump) March 18, 2017
...and ends up bad:
...vast sums of money to NATO & the United States must be paid more for the powerful, and very expensive, defense it provides to Germany!

— Donald J. Trump (@realDonaldTrump) March 18, 2017
Henceforth history shall refer to this tweet as "In Which The President Reveals He Has No Idea What NATO Is Or How It Works." The President frequently brought up on the campaign trail that Germany and other members of the organization have not paid their dues, which The New Yorker examined for validity in July. (This interview also sheds some light on how NATO actually works, if you are interested.) His statements then, as well as his tweet today, demonstrate both a lack of respect for the value of solidarity which is "a key value for NATO" according to the organizations Secretary General Jens Stoltenberg, and a total misunderstanding of exactly how NATO works. And the internet was quick to let him know:
Trump's tweets this morning double down on a complete misunderstanding of how NATO works. Countries don't pay dues to the organization

— Josh Billinson (@jbillinson) March 18, 2017
I've worked on NATO issues or studied them for the better part of 30 years, never seen a more ignorant or uninformed comment about it. https://t.co/QnczQx0JSk

— Sean Kay (@SeanKay_Rocket) March 18, 2017
God this could end badly.