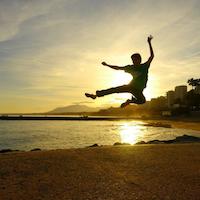 Filed by Mitchell Friedman

|

Feb 03, 2016 @ 10:50am
Thousands of people hold the power to nominate candidates for the Nobel Peace Prize—last year 273 people made the list. According to Kristian Berg Harpviken, the head of the Peace Research Institute in Oslo, an unnamed U.S. nominator put the name of one Donald Trump forward for this year's prestigious award.
The rationale? A "vigorous peace through strength ideology, used as a threat weapon of deterrence against radical Islam, Isis, nuclear Iran and Communist China," according to a nomination letter cited by Harpviken. Trump did not, however, appear on Harpviken's list of candidates who have any chance of winning the award.