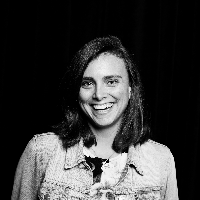 Filed by Catherine LeClair

|

Nov 11, 2016 @ 12:07pm
Last night Donald Trump took to Twitter in his typical fashion, to act like a toddler throwing a temper tantrum about how nothing is fair.
First, Trump described the demoralizing election process that we all endured for an exhausting 16 months as "open and successful." Which, come on, we were all watching that. Neither of those words come to mind. Then he referred to "professional protestors," which is definitely not a job, who were "incited by the media" to riot. All of that he of course decried as "very unfair!"
Not that you needed proof of possibly the most believable thing on earth, but here's the tweet:
Just had a very open and successful presidential election. Now professional protesters, incited by the media, are protesting. Very unfair!

— Donald J. Trump (@realDonaldTrump) November 11, 2016
In response, comedian Chelsea Peretti posted an image of past tweets from Trump, in which he expressed his belief that past elections have been unfair and asked for protests. Oh, the hypocrisy: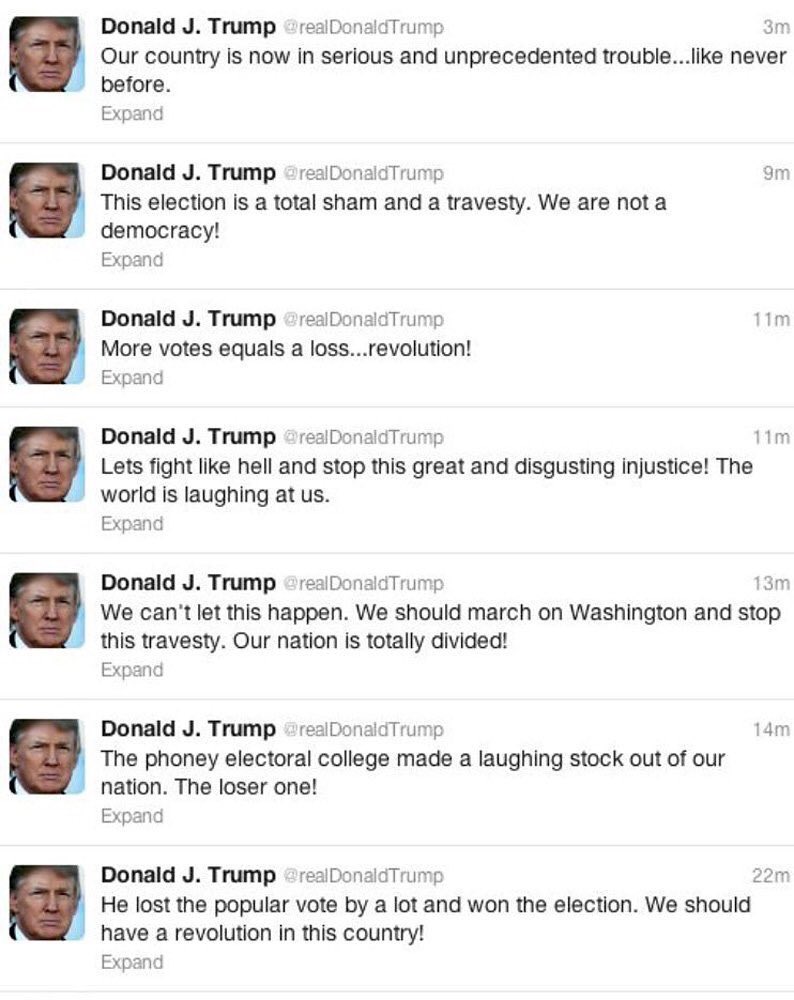 Then, about eight hours after his first tweet (possibly the length of time Donald was in time-out, being forced to stare at the wall and think about what he had done), he decided it was time to act like a big boy:
Love the fact that the small groups of protesters last night have passion for our great country. We will all come together and be proud!

— Donald J. Trump (@realDonaldTrump) November 11, 2016
If his respect seems unbelievable, it's probably because his robotic sentences are a vague attempt at civility from a person who has spent most of his life spewing racist, sexist, ableist and xenophobic language. He described the protests as "small groups," perhaps to downplay the severe backlash he is facing after the election results came in on Tuesday night.
For the past three nights, people across the country have been assembling to protest, chanting things like "not my President" and "we reject the President Elect." On Thursday night in Portland, Oregon, things took a turn for the violent. The event, which started out as a peaceful march with more than 4,000 attendees, became what the Portland police determined was "a riot," reporting that cars and local businesses being vandalized, and that the event was "unlawful."
Trump didn't delete either of the tweets, which makes one think that maybe he's not ashamed to show the world that his playing nice is an unfelt attempt at covering up his actual opinions. One thing is for sure, it's going to be hard to beat the tweets of Barack Obama.