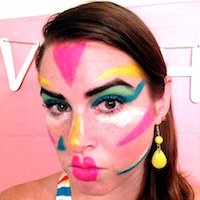 Filed by Ashley Bez

|

Sep 06, 2015 @ 11:00am
Donald Grump is a shockingly accurate portrayal of a politician by a similar name.
Ten years ago, Donald Trump was in the media for his television show The Apprentice, and the children's show Sesame Street did a great job of making fun of him. Today, the video draws many parallels to the Donald we know today.
In the clip, Oscar the Grouch and his friends are loyal supporters of Donald Grump, saying "He's got the most trash of any grouch in the world," and "He's loaded with trash, his name in on every piece of trash in town." The puppet Grump/Trump even says, "I'm the trashiest, I'm the grouchiest" Agreed!