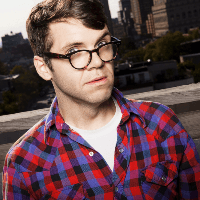 Filed by H. Alan Scott

|

Aug 27, 2016 @ 6:11pm
According to his ex-wife's statements in divorce proceedings, Trump campaign CEO Steve Bannon—former chairman of the alt-right publisher Breitbart.com—doesn't like Jewish people. Specifically, he doesn't want his kids going to school with their "whiny brats." No word yet on whether Trump plans to address this by tweeting out "I love the Jews!" with a picture of himself eating a bagel.
Bannon's divorce proceedings from 2007 were released after he joined the Trump campaign and his past became of public interest. Bannon's ex-wife, Mary Louise Piccard, said that Bannon didn't want their daughter's to attend the Archer School For Girls in Los Angeles because too many Jewish girls attended the school.