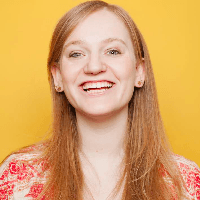 Filed by Orli Matlow

|

Apr 12, 2017 @ 10:39am
In an interview aired today with Fox Business, President Donald Trump nostalgically described the night he launched missiles at Syria like he was describing one of his wedding days.
The president goes into great detail about "the most beautiful piece of chocolate cake" he ate with Chinese president Xi Jinping at Mar-a-Lago, his Florida golf club. While Trump perfectly remembered his dessert, he slipped up regarding which country he was striking.
As quoted from a Washington Post transcript, this exchange between Trump and interviewer Maria Bartiromo really happened:
Trump: We've just launched 59 missiles heading to Iraq...

Bartiromo: Heading to Syria.

Trump: Yes...to Syria...
In Trump's defense, Mar-a-Lago has the best cake. The yugest cake. The bestest cake that makes other cakes cower in fear.
For reference, this tacky chunk of cake is what plays an important role in world affairs.
Twitter sure noticed this slip up and the jokes really take the cake.
Marie Antoinette: No one will ever be as tone deaf as me regarding cake

Donald Trump: Hold my beer

— Roland Scahill (@rolandscahill) April 12, 2017
"Let me eat cake." - Donald Trump, bombing wherever

— rob delaney (@robdelaney) April 12, 2017
Trump launching missiles over cake gives new meaning to Death by Chocolate

— Orli Matlow (@HireMeImFunny) April 12, 2017
Not to be drawn into equal moral obtuseness, but as a footnote to history, I relay report that cake at Mar a Lago is not actually all that.

— David Frum (@davidfrum) April 12, 2017
90% chance after tape stopped rolling Trump touched Bartiromo on the knee, winked and said, "I'll have them send you some of that cake."

— Schooley (@Rschooley) April 12, 2017
Hard to believe anything could ruin chocolate cake, yet here we are.

— Alex Zalben (@azalben) April 12, 2017
"Speaking of chocolate, we've launched missiles to some brown country. Iraq. Syria. One of those. Hard to tell. Mmmm this is delicious." https://t.co/4KV9axdLUO

— Kumail Nanjiani (@kumailn) April 12, 2017
Apparently chocolate cake is the desert that pairs best with bombing Iraq, I mean Syria.

— Randi Mayem Singer (@rmayemsinger) April 12, 2017
Ha ha ha we're all going to die.