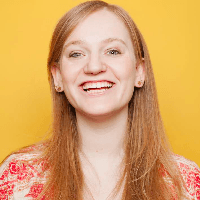 Filed by Orli Matlow

|

Apr 07, 2017 @ 1:18pm
On Thursday night, President Donald Trump authorized an air strike on Syria, a serious event in international affairs that happened from his private country club, Mar-A-Lago. Press Secretary Sean Spicer shared a photo of the makeshift situation room in Palm Beach for the official meeting.
Twitter couldn't help but notice this motley crew employing a familiar angle, and was grappling with the intensity and absurdity of the situation. Thus, a meme was born.
1.
2.
3.
4.
"OK but seriously, guys, the Van der Hoovels have this room at 8 for their hot daughter's birthday dinner. They paid me a lot, so hurry up." pic.twitter.com/McL3RZmlQo

— Johnny McNulty (@JohnnyMcNulty) April 7, 2017
5.
"We're firing cruise missiles at a evacuated military base, so be sure to use the same camera angle as the photo of Obama killing bin Laden" https://t.co/QGt33sWp8y

— Jay Welch (@welchjay) April 7, 2017
6.
7.
The host of The Apprentice, the producer of Suicide Squad, the Breitbart guy and the owner of 666 Fifth Avenue are here to solve Syria pic.twitter.com/F4Q3RXYuzz

— Orli Matlow (@HireMeImFunny) April 7, 2017
8.
9.
10.
11.
12.
Message intended: stern-faced determination.

Message sent: we're meeting in an insecure facility so that I can sell memberships in China https://t.co/gYHoihMsZq

— David Frum (@davidfrum) April 7, 2017
13.