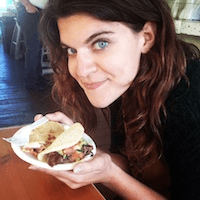 Filed by Kelsey Solywoda

|

Jun 11, 2017 @ 8:57am
While many people decide to spend their Sunday mornings drinking coffee and doing a crossword puzzle, Donald Trump often decides to spend his mornings tweeting. On Sunday, he managed to tackle not one, but three of his favorite subjects in a single tweet storm. We have to say, we're kind of impressed.
The phrase, "Fake News," might be President Trump's favorite phrase in the English language. (Or second favorite, right behind, "You're fired.") So, of course, Trump's Sunday morning tweet storm included a shout-out to the mainstream media. He accused news outlets of failing to cover the "great economic news" that he believes has happened since Election Day.
...way up. Regulations way down. 600,000+ new jobs added. Unemployment down to 4.3%. Business and economic enthusiasm way up- record levels!

— Donald J. Trump (@realDonaldTrump) June 11, 2017
A few minutes later, he set his sights to former FBI director James Comey, saying that his leaks were "Very 'cowardly!'" (We're not sure why he put "cowardly" in quotation marks.)
I believe the James Comey leaks will be far more prevalent than anyone ever thought possible. Totally illegal? Very 'cowardly!'

— Donald J. Trump (@realDonaldTrump) June 11, 2017
And lastly, Trump set his sights to the Democratic party. Trump wrote that the Democrats have "no message" on many major issues, and also accused them of being "OBSTRUCTIONISTS!" (You know his all-caps accusations are serious.)
The Democrats have no message, not on economics, not on taxes, not on jobs, not on failing #Obamacare. They are only OBSTRUCTIONISTS!

— Donald J. Trump (@realDonaldTrump) June 11, 2017
We don't know for sure that Trump was tweeting all of this while he was eating chocolate chip pancakes, but we'd like to think so.