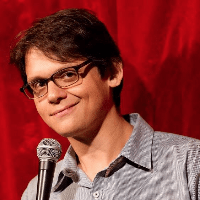 Filed by Matt Nedostup

|

Nov 08, 2016 @ 9:45am
In the last few days of the presidential campaign, all the celebrities came out to support their candidates of choice. Hillary Clinton had Beyoncé, Jay Z, Bruce Springsteen, Bon Jovi, Lady Gaga, and many more… And Donald Trump had Ted Nugent! That's about it.
But Trump did have another pair of high-profile supporters. At a speech in New Hampshire on Monday, he proudly announced he had been endorsed by New England Patriots Coach Bill Belichick and quarterback Tom Brady.
At the event, Trump read a letter had had received from Belichick. About Brady, he added:
Tom Brady, great guy, great guy. Great guy, great friend of mine, great, great champion. Unbelievable winner. He called today and he said, "Donald, I support you, you're my friend, and I voted for you."
That's right, the minds behind Deflategate are lending their good names to Trump. But one person expressed skepticism about Trump's claim: supermodel Gisele Bundchen. And she would know, because she's Tom Brady's wife. On Saturday, she posted this picture on Instagram:
In the comments, someone asked her if she and Brady supported Trump. Her response, preserved in this tweet, was certainly emphatic:
Bundchen's reply was a simple:
NO!
Is she lying? Is Brady lying? Is Trump lying??? (Perish the thought.) Or is this couple just having a political disagreement they don't want to make public? They should know they can't get away with that—they're celebrities.