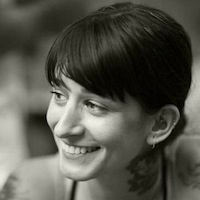 Filed by Jessie Dean Altman

|

Mar 24, 2017 @ 8:21am
On Wednesday, President Donald Trump became a metaphor for the current state of the country by sitting at the wheel of a truck going nowhere. The truck was parked in the White House driveway for Trump's meeting with the American Trucking Association. The pictures of Donald Trump making faces and pretending to drive were prime meme-material, and in no time at all, everyone had their Trump/truck joke ready.
Here are the funniest memes about Donald Trump playing in a parked truck.
1.
2.
"I am Matt Max"
"that's not the characters name"
"I am Speed"
"the guy in speed is not called speed...fucking hell you are just awful" pic.twitter.com/q66A52rZSY

— TechnicallyRon (@TechnicallyRon) March 23, 2017
3.
4.
5.
"Well it looks like ol' Boss Trump learned them Duke boys are slicker than a sow's underside. But that's how it goes here in Hazzard county" pic.twitter.com/Jz2J7ny1cU

— Dave Itzkoff (@ditzkoff) March 23, 2017
6.
A black and white photo of a screaming man driving a truck that doesn't move. The perfect print ad for an elegant cologne called IMPOTENCE. pic.twitter.com/1MgfVNcD9z

— Joseph Scrimshaw (@JosephScrimshaw) March 23, 2017
7.
8.
9.
feels like we could easily get the President involved in a HANDS ON A HARDBODY type situation that would keep him occupied for 4 years

— PAPPADEMAS (@PAPPADEMAS) March 23, 2017
10.
11.
OK, internet: You get ONE DAY for these Trump truck photos. And then that's IT! I'm serious.

— Beauty Pill (@beautypill) March 23, 2017
12.
When you got a new Power Wheels truck for your birthday but you're still mad that the black kid had more friends at his party than you. pic.twitter.com/MTptLGSKYe

— OhNoSheTwitnt (@OhNoSheTwitnt) March 23, 2017