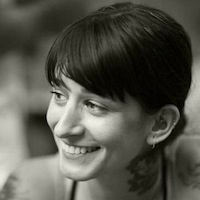 Filed by Jessie Dean Altman

|

Nov 07, 2016 @ 9:13am
A profile published by the New York Times on Sunday revealed that, with only a few days to go until the election, Donald Trump's top aides decided it was best to take away his access to Twitter. Maybe because Trump saying insane stuff to thousands of people at a rally is still better than him tweeting those same insane words to the millions of people who follow him on Twitter (and everyone else who can read). Here are 11 of the funniest reactions to Trump no longer be able to rant at 3 a.m. about made up things like former Miss Universes having sex tapes.
1.
Hey Trump campaign people who took away his twitter & are now handling the account:

Unblock me?
I love him! I'm all about #MAGA and stuff.

— andy lassner (@andylassner) November 7, 2016
2.
The only successful campaign strategy millions of dollars and hundreds of staff could generate was "hide Trump's Twitter password".

— Ray (@SirEviscerate) November 6, 2016
3.
trump got his twitter taken away but he is holding the conch shell so we still have to listen to him

— Hutch Harris (@thethermals) November 7, 2016
4.
5.
6.
is it too late to give the gymnastics gold medal to people who think Trump can't be trusted w/Twitter but should be trusted w/the country

— maura quint (@behindyourback) November 6, 2016
7.
8.
That awkward moment when Trump's advisers hide his Twitter to keep him from losing, but then can't hide the nuclear codes and we all die.

— Top Conservative Cat (@TeaPartyCat) November 7, 2016
9.
Donald Trump is on a laptop somewhere trying to hack his twitter password.

— Canada's Darci🦁🐯🐻 (@DarciCanada) November 7, 2016
10.
I changed Mr. Trump's Twitter password to Ivanka's birthday. And told him that's what I did. He'll probably never tweet again.

— Trump Social Intern (@TrumPenceSocial) November 7, 2016
11.
Report: Trump's family and aides take away his Twitter
Bravo to Melania who has actually kept her promise to stop cyber bullying

— Paul Lander (@paul_lander) November 7, 2016