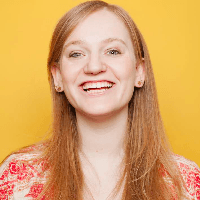 Filed by Orli Matlow

|

May 02, 2017 @ 9:41am
President Donald Trump, with his invaluable business acumen and heart with the thousands of citizens who depend on government services, says what the country needs is a good ol' shutdown.
Responding as if he is just learning about Senate rules for the first time—which couldn't POSSIBLY be the case—Adult Man President Donald Trump thinks the way to passing his agenda isn't by working on bipartisanship but to just get to 60 Republicans or shut the whole damn thing down.
The reason for the plan negotiated between the Republicans and Democrats is that we need 60 votes in the Senate which are not there! We....

— Donald J. Trump (@realDonaldTrump) May 2, 2017
either elect more Republican Senators in 2018 or change the rules now to 51%. Our country needs a good "shutdown" in September to fix mess!

— Donald J. Trump (@realDonaldTrump) May 2, 2017
"Have we tried shutting down the government and plugging it back in again??"
Does my dude know what a government shutdown is? Does he know that "good 'shutdown'" is an oxymoron?
Do you understand what it means for the president to call for "a good shutdown"? How stupid and vile and thoughtless that is?

— Jesse Berney (@jesseberney) May 2, 2017
Over 75% of Americans live paycheck-to-paycheck.

Now Trump wants to shutdown the gov to prove a point, leaving thousands without pay. pic.twitter.com/5vHTB0gh8k

— jordan 🌹 (@JordanUhl) May 2, 2017
How could a shutdown be good, with parks closed, gov't services unavailable and people furloughed? Answer: Golf at Mar-a-lago unaffected. pic.twitter.com/wUxImQJfUq

— Adam Schiff (@RepAdamSchiff) May 2, 2017
TRUMP: I could have cut a deal to avert the civil war

ALSO TRUMP: It's impossible to get anything done w/o 60 Republicans in the Senate

— Judd Legum (@JuddLegum) May 2, 2017
Andrew Jackson, who died 172 years before the Sept. 2017 govt shutdown, saw it coming and was angry. Would never have let it happen!

— Sam Stein (@samsteinhp) May 2, 2017
Trump was very, very sad that the deal to keep the government open through September didn't have any funding for his Big Boy Border Wall or defund silly things like the Environmental Protection Agency or the National Institutes of Health.
Calling for a shutdown is what any smart businessman would do.
TRANSLATOR - When I failed in biz, I used to just declare bankruptcy. So, I'm failing in government, maybe I declare shutdown. https://t.co/lUUwKuDS2N

— Jesse Ferguson (@JesseFFerguson) May 2, 2017
Trump calling for a shutdown five months in advance is a good way to ensure he owns the blame for one if it actually happens. Idiot.

— Brian Fallon (@brianefallon) May 2, 2017
Trump just tweeted "our country needs a good shutdown in September." 2013 shutdown cost $24b in GDP loss & 0.6% in GDP growth. He wants that pic.twitter.com/XV610u0Vaz

— Brian Klaas (@brianklaas) May 2, 2017
When a big, smart leader doesn't get what he wants, the thing to do is to change the rules or threaten everything, right? Right?
This is a new chapter in the latest edition of "The Art of the Deal."