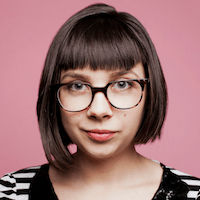 Filed by April Lavalle

|

Jan 09, 2017 @ 7:50am
On Sunday night, Meryl Streep took aim at President-elect Donald Trump during the acceptance speech of her lifetime achievement award at The Golden Globes. Without ever mentioning his name, Streep thoroughly roasted the future president by saying, "Hollywood is crawling with outsiders and foreigners, and if you kick us all out, you'll have nothing to watch except for football and mixed martial arts, which are not arts." She also recalled the instance where Trump openly mocked disabled reporter Serge Kovaleski of the The New York Times.
https://www.youtube.com/watch?v=NxyGmyEby40
Like clockwork, Donald Trump took to Twitter to whine about being targeted in the legendary actress' speech. Someone get this snowflake a safe space, because he has been triggered HARD. What scandal are these tweets meant to distract us from again?
Meryl Streep, one of the most over-rated actresses in Hollywood, doesn't know me but attacked last night at the Golden Globes. She is a.....

— Donald J. Trump (@realDonaldTrump) January 9, 2017
Hillary flunky who lost big. For the 100th time, I never "mocked" a disabled reporter (would never do that) but simply showed him.......

— Donald J. Trump (@realDonaldTrump) January 9, 2017
"groveling" when he totally changed a 16 year old story that he had written in order to make me look bad. Just more very dishonest media!

— Donald J. Trump (@realDonaldTrump) January 9, 2017
Meryl Streep is overrated? Okay, now we all know that you've lost your mind.
Of course, Twitter had some opinions on Trump's online temper tantrum.
Good morning. Our president elect is currently tweeting insults at a 67-year-old woman who "attacked" him without even mentioning his name.

— OhNoSheTwitnt (@OhNoSheTwitnt) January 9, 2017
Tweeter-in-Chief attacks renown American actress; calls Americans "stupid", "fools"; craps on US Intel; thinks Putin/Assange just peachy... https://t.co/yzcQHWY2Q8

— Ana Navarro (@ananavarro) January 9, 2017
Also LOL at the idea that MERYL F'ING STREEP is overrated. If anyone is rated exactly as highly as they should be, it is Meryl Street.

— Jill Filipovic (@JillFilipovic) January 9, 2017
Has it been four years yet?