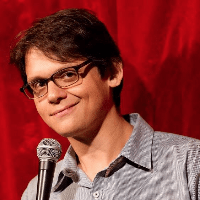 Filed by Matt Nedostup

|

Nov 08, 2016 @ 9:56pm
Election night 2016 has turned out to be much more of a nail-biter than anyone anticipated. Most people on both sides don't have any nails left. They're lucky if they still have fingers at the end of the night. Here are 13 people who are questioning everything they've ever believed right now:
1.
Taking a break from CNN to relax by slowly pushing a drill through my head

— Colin Stokes (@ColinJStokes) November 9, 2016
2.
either way we'll all be 15 years older by tomorrow morning 🍸

— dr. tonci zonjic (@tozozozo) November 9, 2016
3.
yeah for real I dont need to hear from smug canadians right now. You have a queen on your money and your brad pitt is ryan reynolds.

— Cullen Crawford (@HelloCullen) November 9, 2016
4.
5.
https://twitter.com/ezra_ace/status/796182146452852736
6.
Dow Futures plunges 500 points, giving us a quick look at a Trump presidency.

— Jason Gore (@sonicdork) November 9, 2016
7.
8.
I can only hope if America doesn't vote for the first female president it votes for the last male one

— Jaime Lutz (@jaime_lutz) November 9, 2016
9.
Maybe this part of the election is like when you take mushrooms and puke while you're coming up.

— Tim Duffy™ (@TimDuffy) November 9, 2016
10.
THIS JUST IN: Canada is building a wall along the US border

— Brendon Walsh PhD (@brendonwalsh) November 9, 2016
11.
Wow, tonight's Black Mirror is fucking terrifying!

— Peter Serafinowicz (@serafinowicz) November 9, 2016
12.
It would make me feel better if Wolf started crying.

— Matt Koff (@mattkoff) November 9, 2016
13.
There's still time for Marty McFly to reverse this.

— Akilah Hughes (@AkilahObviously) November 9, 2016