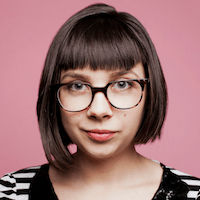 Filed by April Lavalle

|

Nov 11, 2016 @ 10:02am
On Wednesday morning, Donald Trump was elected President even though more people voted for Hillary Clinton (not a political statement—just a fact). Trump was able to win through the electoral college, an imperfect system put in place by Alexander Hamilton to ensure "the office of president will never fall to the lot of any man who is not in an eminent degree endowed with the requisite qualifications."
So if you secretly don't understand how the electoral college works and are too embarrassed to ask at this point, go hole up in a bathroom stall in your office for seven minutes and let this easy-to-follow video explain it for you. It'll make lecturing your friends and family much easier.
On December 19th, the electoral college will vote, presumably cementing Donald Trump's place as the President of the United States. Still, people are fighting back against electorates and urging them to vote against the President-elect. This petition calling for the electoral college to vote in Hillary Clinton already has over 2 million signatures, although it is extremely unlikely that the electorates won't comply with the results of the electoral college.
Ironically, Donald Trump himself tweeted about his disdain for the electoral college back in 2012.
The electoral college is a disaster for a democracy.

— Donald J. Trump (@realDonaldTrump) November 7, 2012
Agreed, Donny.