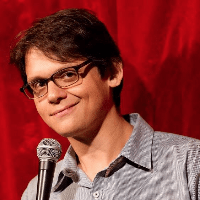 Filed by Matt Nedostup

|

Nov 03, 2016 @ 9:38am
In a time-honored tradition, the faculty at Jericho Elementary School in Centereach, NY decided to hold a mock election, allowing the 6-10 year old student body to discuss, debate, and vote for either Hillary Clinton or Donald Trump, depending on their personal prepubescent politics. But unlike in years past, this time teachers were forced to cancel the mock election before voting could take place, because it was starting to look too much like the real thing.
Principal Glen Rogers told ABC News that he decided to cancel the election after kids started repeating "negative rhetoric about minorities." He explained:
Teachers have said they've heard some kids in the cafeteria chanting "Trump! Trump! Trump!" or saying they don't want Muslims here … I mean, kids often repeat what they hear on the TV or the news, but it doesn't mean it's OK. We have a diverse community here. We want all our students to feel valued.
If only the actual election was held to those standards. Now, students at Jericho will still have a mock election this Friday, but instead of the president, they'll be voting for their favorite school lunch. Although like all elections, their votes won't actually make a difference in what they're served.
Rogers explained that while he wants the kids to be informed about the election, he and other administrators decided that it was a topic "better explored in the classroom, where teachers can lead and guide discussions, rather than in the cafeteria among students." Like the difference between a moderated debate and a raucous rally full of hate speech and violence. Rogers added:
One thing we're really trying to teach the students is the differences between opinions and facts. It's important for our students to be able to express their opinions, but it's also important for them to be informed about it and not just repeating what they happen to hear.
Can we put Principal Glen Rogers in charge of the election before Tuesday? Because this thing is a sh*t show.