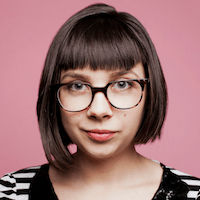 Filed by April Lavalle

|

Mar 21, 2016 @ 5:21pm
Massachusetts Senator Elizabeth Warren is going OFF on Donald Trump in a scathing Twitter rampage that gives Trump's own angry tweets a run for their money. If you're unfamiliar with Warren, the Massachusetts senator was who Bernie supporters wanted to run before they met Bernie. She and Trump are unlikely to ever get along. The smackdown began with a series of tweets that attacked Trump's financial failures.
Let's be honest - @realDonaldTrump is a loser. Count all his failed businesses. See how he cheated people w/ scams like Trump U.

— Elizabeth Warren (@elizabethforma) March 21, 2016