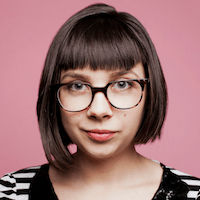 Filed by April Lavalle

|

Aug 02, 2016 @ 10:28am
Eric Trump and a metric ton of hair gel appeared on CBS This Morning to discuss the backlash his father has been receiving on, well, a bevy of different subjects. But the one that's receiving a heap of backlash of its own is his explanation of his father's recent comments about harassment in the workplace.
"I don't think she would allow herself to be subjected to that." Eric Trump addresses Roger Ailes sexual harassment controversy: http://cbsn.ws/2ass7r8

Posted by CBS This Morning on Tuesday, August 2, 2016
In an interview with Kirsten Powers from USA Today, the elder Trump had discussed the allegations of sexual harassment against Fox News CEO Roger Ailes (who Trump has consistently defended), feigning ignorance that more women in addition to Gretchen Carlson had made accusations.