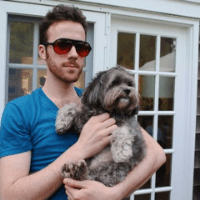 Filed by Miles Klee

|

Feb 19, 2017 @ 5:10pm
As President Trump scrambled to defend his fabrication of some terror attack in Sweden at a Florida rally on Saturday, he fell back on an old ally: Fox News.
My statement as to what's happening in Sweden was in reference to a story that was broadcast on @FoxNews concerning immigrants & Sweden.

— Donald J. Trump (@realDonaldTrump) February 19, 2017
But does Fox News still have Trump's back? It sure looks as if the tide may be turning even among the lovable, ancient, "Make America Great Again"-shouting paranoids who religiously watch the arch-conservative, definitely-not-fake-news channel. A couple of polls show these viewers are increasingly annoyed with Trump and his flogging of the media for, you know, doing their jobs.
Meanwhile, a few Fox News anchors have questioned Trump's antics over the past week. It's definitely way too little, way too late, but fascinating nonetheless. There was Shepard Smith blasting the president's dismissal of real stories while inventing others. "It's crazy what we're watching every day," he said.
There was Bret Baier admitting that Trump seems "unhinged."
"There will be people who will say it's unhinged."
- Bret Baier

Even Fox News is astonished at Trump's visceral attacks on the press today.

— Jonathan Riley (@JonRiley7) February 16, 2017
And in the biggest pushback yet, Chris Wallace said that Trump had gone too far in labeling the media—of which Fox News is a part—an enemy of the American people. His interview with Trump's chief of staff, Reince Priebus, went about as badly as it could for the administration's flustered spokesman.
Priebus clearly taken aback by Chris Wallace's aggressiveness about Trump's attacks on the media and about a Trump-Russia connection.

— Stuart Rothenberg (@StuPolitics) February 19, 2017
"It makes it sound like if you're going against him, you're going against the country," Wallace to Priebus.

— Maggie Haberman (@maggieNYT) February 19, 2017
Been Watching Chris Wallace's show for a long time. Cant remember him goin after ANY Obama Official like he just did Reince Priebus. My GAWD

— Gary "Covfefe" Boggs (@GaryEBoggs) February 19, 2017
Is there a shift in the wind? Is the network all out of Kool-Aid? Is this because they don't have Hillary Clinton to kick around anymore? Tough to say, but keep an eye out—if Trump and Fox News really go to war, we'll want to be ready.