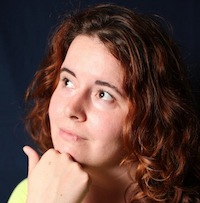 Filed by Aimee Lutkin

|

Sep 09, 2015 @ 12:17pm
Actor George Takei spit some truth at his 9,000,000 Facebook followers.
His post reads:
Well this is a bit of a circus. So let us be clear: This woman is no hero to be celebrated. She broke her oath to uphold the Constitution and defied a court order so she could deny government services to couples who are legally entitled to be married. She is entitled to hold her religious beliefs, but not to impose those beliefs on others. If she had denied marriage certificates to an interracial couple, would people cheer her? Would presidential candidates flock to her side? In our society, we obey civil laws, not religious ones. To suggest otherwise is, simply put, entirely un-American.