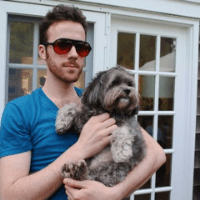 Filed by Miles Klee

|

May 06, 2017 @ 12:50pm
When Republicans in the House of Representatives voted to repeal Obamacare and replace it with something much, much worse—yeah, fine, call it Trumpcare—they put themselves in the awkward explanation of trying to explain how they're not actually evil. It's not going well for them!
Take Rep. Raul Labrador (R-Idaho), who the day after that historically tragic vote visited with constituents at Lewis-Clark State College in Lewiston, Idaho. There he was informed by a woman that the Trumpcare bill includes cuts to Medicaid that amount to a death sentence for some. Labrador called the line "indefensible," which was pretty rich considering what he said next: "Nobody dies because they don't have access to healthcare."
See if you can tell how the crowd felt about that.
Twitter wasn't too amused either.
@Raul_Labrador You and your Freedom Caucus are nothing but Kock brothers puppets. You are done. Maybe the Kocks will give you a job.

— Lucy Lou (@lucylou0510) May 6, 2017
Good luck getting reelected, dude!