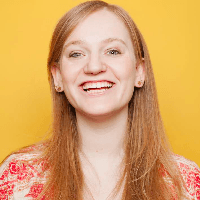 Filed by Orli Matlow

|

Oct 24, 2016 @ 11:30am
Fed up with Ivanka Trump's continuing to defend her father's campaign in the wake of sexual assault allegations and him bragging about sexual assault to Billy Bush women are voting with their purses and not buying her purses.
Shannon Coulter, a marketing specialist in the Bay Area, started the hashtag #GrabYourWallet, a play on Trump's notorious phrase from his "locker room talk." Coulter is targeting Ivanka Trump's $100 million clothing and accessories line and the stores that carry it, calling out the hypocrisy of Ivanka making money off of a brand of female empowerment as her dad campaigns on sexism and racism.
"If Ivanka Trump had distanced herself from the campaign I would not be boycotting her. But something changed for me when that tape was released," Coulter told The Guardian.
Updated list. Now includes Marshalls. If you'd rather not see the name "Trump" anymore while you're shopping, call these stores. Tell them. pic.twitter.com/4xXkGcqU4X

— Shannon Coulter (@shannoncoulter) October 14, 2016
Shoppers on Twitter are joining in.
With Ivanka acting as her father's main surrogate—no matter how she denies her role—makes seeing a Trump-branded shoe now evokes fascism more than fashion.
Do you now shriek in horror and recoil when you're shoe shopping and accidentally pick up an Ivanka shoe? Just me?

— Maris Kreizman (@mariskreizman) March 20, 2016
@shannoncoulter - I am 100% with you..Bought an Ivanka Blouse, returned it Just could not stomach it...or her family.

— Lady Liberty (@1_Lady_Liberty) October 23, 2016
Coulter believes that at this point in the campaign, it's too late for Ivanka to simply apologize or denounce her father's comments, after an entire year enabling him on the campaign trail.
"If she were not campaigning for Donald Trump, I would be very happy for her business and proud of her success. But I think she is being used to whitewash the candidate and make him more palatable," Coulter explained, "The boycott is actually a mark of respect for her."