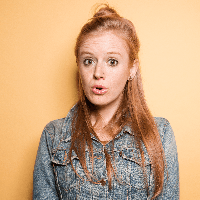 Filed by may wilkerson

|

Jun 06, 2017 @ 7:00pm
England has survived two major terrorist incidents in the past month: the bombing at Ariana Grande's concert in Manchester in May, followed by a series of horrific attacks by London Bridge this past weekend. But even in the face of consecutive tragedies, the Brits clearly haven't lost their triumphant spirit or sense of humour.
The perfect example is Roy Larner, a 47-year-old Londoner who was stabbed by knife-wielding Jihadists at a pub near London Bridge this past weekend, after he attempted to single-handedly fight off three of them unarmed, the Guardian reports.
Larner made headlines for shouting "Fuck you. I'm Millwall!" (a British football team of which he's apparently a big fan) at the terrorists. He was sent to the hospital in critical condition and is now recovering from multiple stab wounds to the face and chest.
To honor this wounded hero, his friends trolled him with a cheeky hospital gift. Because apparently, in England there's no such thing as "too soon":
Roy Larner who shouted "F**k you. I'm Millwall". As he took on three knife wielding terrorist. Received a fitting gift from his mates in hospital yesterday. Got to Love Brittish humor.

Posted by Away Day Bible on Tuesday, June 6, 2017
They gave him an issue of the magazine "Runner's World" with the headline "Learn to Run." It's a "fitting gift" since running is exactly what he didn't do when faced with knife-wielding terrorists. Get it?
Not everyone would be down for jokes just days after surviving a stabbing. But clearly Larner is tougher than the average bloke.
Since the attack, the football fan is being praised as a hero and "legend" all over social media.
I don't think the quote "Fuck you, I'm Millwall" said to 3 terrorists armed with knives will ever be beaten. Roy Larner, I salute you sir.

— BermondseyBoy (@Bermondsey1885) June 6, 2017
"Fuck you- I'm Millwall." The man who fought all three London Bridge terrorists with his fists. Honour Roy Larner. https://t.co/yQTyzuZl40

— Tony Parsons (@TonyParsonsUK) June 6, 2017
This is Roy Larner. Pleased to let you know Roy is out of intensive care and doing well. Roy is a Millwall fan that confronted the teriorists in London in order to save lives. An absolute legend..❤💛💙💜💚

Posted by Louise Ann Aylott on Tuesday, June 6, 2017
Larner relayed his account of the terrifying attack, which happened at the Black & Blue Pub, to The Sun. "I was on my own against all three of them, that's why I got hurt so much," he said. "It was just me, trying to grab them with my bare hands and hold on." He added that screaming "Fuck you! I'm Millwall!" at his attackers was "the worst thing I could have done as they carried on attacking me."
"I didn't think of my safety at the time. I'd had four or five pints—nothing major," he said. "I can handle myself. But I was out with an old person and it was out of order. It wasn't until I was in a police car that I realized I was in a bad way. I'd been sliced up all over."
His friends have raised over £​​​​21,000 (approx. a bajillion dollars) on JustGiving to fund his recovery costs. But most importantly, they made him laugh.