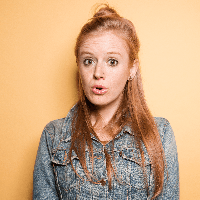 Filed by may wilkerson

|

Sep 23, 2016 @ 9:10am
Shots have been fired in this new ad from Hillary Clinton's campaign, which eviscerates Donald Trump for his hideous track record regarding women and girls. The ad, which airs today in some states, features images of young girls looking in the mirror, intercut with sexist comments Trump has made about women.
"I'd look her right in that fat ugly face of hers," he says in the ad, a comment he made about Rosie O'Donnell in 2006. "She is a slob." That's not even the worst one.