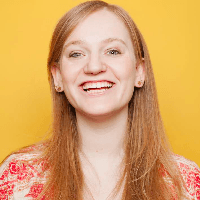 Filed by Orli Matlow

|

Sep 17, 2015 @ 8:57am
Her emails may be sketchy but she's great in sketches.
Jimmy Fallon, as Donald Trump, called up Hillary to get her ready for her interview with the real Donald Trump. Trump's rampant misogyny was a great set up for Hillary to tout her record on women's rights, fighting for equal pay in the workplace, and also the fact that she is a woman herself. She proves that she is a woman when she reaches for a delicious glass of wine mid-call.
Fallon sums up Trump's political strategy very well, which is basally yelling and "pick[ing] things everyone loves and saying [he] hates them," calling puppies stupid and pointing out that fall foliage is just "tree puberty."