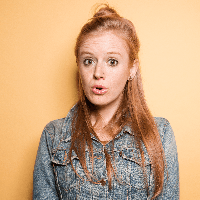 Filed by may wilkerson

|

Oct 14, 2016 @ 4:29pm
Finally, some positive news in the midst of the tsunami of slime that is drowning us all this election season. Hillary Clinton's good friend's son, who is gay, wrote a sweet, heartwarming Facebook post in which he describes his "Aunt Hillary" as a "warm, funny lady" who helped him come out of the closet and has supported him and his family. It's enough to make you want to crawl out from the bunker you've been living in, and vote (and not for him).
Colin Ebeling, a filmmaker, said his "Aunt Hillary" is nothing like the cold, calculated liar that members of the GOP and much of the American public has claimed she is. "To see Hillary portrayed as an evil, conniving criminal is baffling to me," he writes. "Throughout my life, I have only known her as my mom's most supportive and loving friend."
Ebeling is married and has a baby daughter, said that Clinton has always gone out of her way to be supportive of his sexuality. "[She] congratulated me when I came out of the closet, when I got my pilot's license, when I married my husband and when we adopted our baby girl," he writes. He adds that the former Secretary of State "has included me and my husband in countless events over the years and always greets us with warmth and sincere affection."
Clinton doesn't have the best record on gay marriage but has been a vocal ally of the LGBT community in recent years.
You can read the whole Facebook post here:
And then when you're done, if you haven't already, you can register to vote.