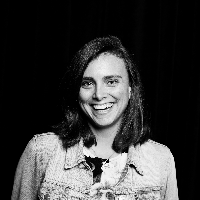 Filed by Catherine LeClair

|

Jan 07, 2017 @ 1:06pm
The latest news in people refusing to leave Hillary Clinton alone is that they've started a rumor about her running for Mayor of New York City.
Is it really so hard for us to let this woman live? Clinton just spent basically her entire life preparing for an election that she lost to one of the most under-prepared, bigoted human beings to ever run. And to make matters worse, she won the popular vote by more than 2 million. And now we're already expecting her to pull herself back together and run for Mayor of the biggest city in the country? Everyone relax.
The rumor started a few weeks ago, and actually originated with a right-wing website that maybe is looking for more opportunities to sling hate her direction, so they can feel alive. Now, it's being discussed more publicly, the New York Times reports. "I heard it three times in the two days I was on the Hill," said Bradley Tusk, a former top aide to Mayor Michael R. Bloomberg.
And while Tusk believes she would win if she ran in a race against current New York Mayor Bill de Blasio, he doesn't think she's going to. "The reality is that she's not going to, and all it does is further delay the thinking and plans of people who actually could run and win." What Tusk is basically saying, is that people should quit their delusional thinking and focus on actual ways to achieve social and political good that are feasible. For all we know, Clinton is still hiding in the woods.
Besides, she's probably so tired that all she wants to do is lay in bed, apply layers of expensive face masks, order specialty sushi rolls, and watch Netflix for at least another year before even thinking about stepping back into the public eye. The Times seemed to confirm that fact: "People close to Mrs. Clinton said that she had not given much thought to what she would do next, but that she was almost certainly not interested in being mayor."
Crazy how the answer to these delusional thoughts can be found in the lyrics to that crappy song by Passengers:
"...and you let her go."