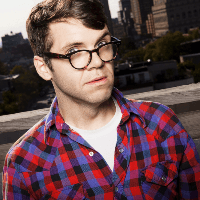 Filed by H. Alan Scott

|

Jul 27, 2016 @ 8:11pm
Did you hear? Hillary Clinton is officially the first female nominee of a major political party in United States history! It's true, but you wouldn't know it from looking at some of the major newspapers in the United States.
Yep. The Wall Street Journal, The Washington Post, the Chicago Tribune and others prominently declared Clinton's historic moment in headlines while displaying pictures of the men connected to her (Bill, Bernie, other B's).