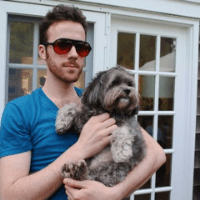 Filed by Miles Klee

|

Nov 26, 2016 @ 3:43pm
Shortly after losing the absolute garbage nightmare of an election to Donald Trump, Hillary Clinton was spotted by a mom and daughter out for a hike in Chappaqua, New York—and had Bill Clinton take their photo. It seemed that Hillary was optimistic and resolute even in defeat, looking to the future.
Then, because god forbid we have something nice go unruined for two seconds, the poor mom started receiving death threats from Trump supporters, and said she wished the story would just go away. This, however, did not deter another mom and daughter from getting a pic with the almost-first-woman-president while out for a hike over the week of Thanksgiving.
It's another cute story, and we're glad Hillary is making the most of her free time as a civilian—even as Green Party candidate Jill Stein mounts an vote recount in several key states that narrowly went to Trump. But some are becoming concerned that the long-suffering Democrat is permanently lost in the woods.
https://twitter.com/paulbensonsucks/status/802348560956014592
What could it all mean?
At this point Mulder and Scully gotta investigate these Hillary Clinton appearances in the woods

— Ira Madison III (@ira) November 26, 2016
Is there any way we can... get her back?
Hillary Clinton and Tim Kaine: We're going to need you to leave the woods and come help us with electoral college decision. Thanks, America. pic.twitter.com/O2wPTnmtDZ

— Shannon Watts (@shannonrwatts) November 26, 2016
Is she in danger?
Should we hike out there and seek her counsel?
Is she destined to become a myth?
Has she made a home out there?
does hillary clinton just live in the woods now or

— Laura (@WeeLaura) November 26, 2016
Should we follow her lead?
Hillary Clinton took "I'm going to go live in the woods if Hillary doesn't win" to the next level.

— Sam Montgomery (@sammontgomery) November 26, 2016
Could the wilderness hold the answers?
HILLary clinton is doing exactly what i would do if i lost the presidential election, WANDER THE WOODS UNTIL I TOTALLY LOSE MYSELF

— SneakySneak (@sneakysneakruns) November 26, 2016
Are there connections we're not seeing?
The clowns weren't inviting us into the woods to kill us they were just trying to take us to meet Hillary Clinton.

— Zach Heltzel (@zachheltzel) November 26, 2016
Is it worth the trek to see her?
me: omg i'd do anything to meet hillary clinton and say thank you

"another woman met hillary on a hiking trail"

me: …okay almost anything

— Adam J. Kurtz (@adamjk) November 26, 2016
How the hell is she still smiling?
Based on the hiking selfies people keep posting, Hillary Clinton is unsurprisingly doing a much better job handling the election than I am

— ✌️ (@ispyhannahc) November 26, 2016
Most importantly, does she just want to be left alone?
Dear @HillaryClinton,

If I happen to see you out while on a hike or at the grocery store, I promise I won't make you take a selfie with me.

— noah michelson (@noahmichelson) November 25, 2016
Also, what does the future hold?
Hillary Clinton is out lost in the woods, Jill Stein appears on the horizon in a gleaming wifi-blocking exoskeleton and reaches out a hand

— ( ↀωↀ)✧ ฅ hamthrocon (@Glittertooth) November 26, 2016
It's hard to say what sort of enlightenment she's looking for out there, or how long it'll take to find it. But when you're ready, Hillary, civilization will be waiting here for your return. Uh, probably.