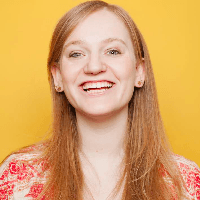 Filed by Orli Matlow

|

May 17, 2017 @ 12:06pm
"Impeachment" is a buzzword that's been buzzing around, and nobody knows why. It perhaps could have something to do with the behaviors of President Donald J. Trump, on which an explosive revelation happens every day.
In just a week, President Trump fired FBI director James Comey (who just so happened to have been investigating his campaign's ties to Russia); blew his administration's cover and said he was always going to fire Comey; had the Russian ambassador and foreign minister in his office where we later learned that he leaked top, top, secret intelligence from the Israelis that put one of their spies at risk; and on his weekaversary of being fired, Comey released the receipts.
An FBI agent told The New York Times that Comey wrote in a memo that Trump asked him to "let go" off the investigation into disgraced ex-National Security Advisor Michael Flynn, who was under investigation for his contact with Russia.
Even Republicans are saying that asking the FBI director to lay off an inestigation could constitute obstruction of justice, which just so happens to be one of the articles of impeachment written up against President Richard Nixon.
Now, back to impeachment. What is it? How efficient is it and how effective is it in getting a prez out of office? Well, it's unfortunately kind of complicated, but you can catch up in seven minutes with this handy video from Vox.
Let's walk through it.
1. The president has to do something wrong. Like treason (colluding with a foreign power to win an election?), bribery (having a whole empire of hotels foreign powers can give money to in order to curry favor with the president?), or any "high crimes and misdemeanors" (interfering with an FBI investigation?).
2. A member of the House of Representatives has to agree that the president did something wrong, as do the majority of the House Judiciary Committee.
3. The majority House has to agree, too.
4. The president has to be unpopular enough as to get members of their own party to turn against them.
5. The majority Senate has to convict the president after a trial in the chamber, and then, and only then, is the president gone forever.
Nixon decided to resign between 3 & 4, because members of his own party told him he'd be convicted.
There's still a long ways to go, but if there's one big takeaway, it's that popular opinion matters, so keep on marchin' on.