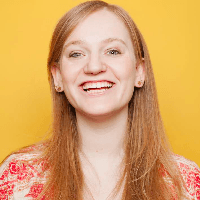 Filed by Orli Matlow

|

Apr 25, 2017 @ 9:51am
On Tuesday in Berlin, White House advisor and jewelry designer Ivanka Trump was featured on a W20 summit panel on women entrepreneurship with her contemporaries Chancellor of Germany Angela Merkel and International Monetary Fund Managing Director Christine Lagarde.
The Germans were very confused why she was there.
New York magazine reports that Ivanka Trump was asked real questions right out of the gate.
"You're the First Daughter of the United States, and you're also an assistant to the president," the panel's moderator, Wirtschaftswoche editor-in-chief Miriam Meckel, opened. "The German audience is not that familiar with the concept of a First Daughter. I'd like to ask you, what is your role, and who are you representing, your father as president of the United States, the American people, or your business?"
"Certainly not the latter," Trump said. "I'm rather unfamiliar with this role as well … It has been a little under 100 days and it has just been a remarkable and incredible journey."
Ah yes, a journey for us all.
Ivanka Trump struggled to explain her gig to the skeptical German crowd, but said that her goals were "empowering women in the workplace" and "incremental positive change."
While the room largely nodded politely at the vagueness, the audience lost it when she attempted to re-brand Donald Trump as a feminist hero, calling him a "tremendous champion" of women and families.
Yes, the audience in Berlin must have remembered "grab them by the pussy," and the international incident meme that came about when Champion of Families Donald Trump refused to shake their chancellor's hand.
While it's tough to hear the boos on the video, they were big enough that the panel's moderator addressed the elephant in the room.
"You hear the reaction from the audience," Meckel said. "I need to address one more point — some attitudes toward women your father has displayed might leave one questioning whether he's such an empower-er for women."
Ivanka gets booed and hissed by audience when she says her father is a"tremendous champion of supporting families."

— Annie Karni (@anniekarni) April 25, 2017
The crowd audibly rumbled, booed when Ivanka mentioned her father's support of women.

— Emily Jane Fox (@emilyjanefox) April 25, 2017
Ever the Trump, Ivanka responded by making the question about "the media."
Ivanka Trump said she had "certainly heard the criticism from the media that's being perpetuated," but thankfully she stopped short of calling it "FAKE NEWS!"
Now that Ivanka is officially working in the White House, she might want to get used to getting booed at home and abroad.