Last week, President-elect Donald Trump announced that he'd be making "leaving" his business to "Make America Great Again." His idea of leaving the hotel and golf course game is by leaving it to his children, whom he will certainly talk business with considering he is three kids in a trench coat and those three kids are Ivanka, Donald Jr. and Eric (as always, sorry Tiffany).
CNN reports that Ivanka is committing to her role of keeping the Trump Organization out of the Trump administration by moving to Washington, D.C. With Melania staying in Manhattan with Barron, this further brings Ivanka closer to Donald to fulfill his dream of having her as De Facto First Lady, as she tries to be the glamorous face of the office and lends her sense of style to picking out china patterns.
Unlike Donald and Melania, Ivanka is also moving with her husband, Jared Kushner. The son-in-law is presumed to be taking on an official role in the Trump administration, which is, um, flagrantly illegal according to the federal anti-nepotism statute.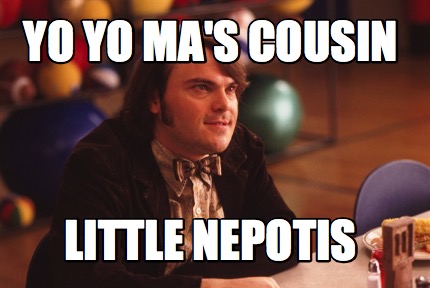 But what's another broken law with a Kushner hire, or a broken emoluments clause of the Constitution (that thingy that prevents politicians from personally profiting off of their positions) with Trump still being entangled in the biz?