Buckle your seatbelts: hours after Ivanka Trump distanced herself from her father's entire campaign and called his "lewd comments" "jarring," BuzzFeed CEO Jonah Peretti threw his one-time social acquaintance under the bus. A big, speeding bus. Like, the biggest bus you can imagine:
In case that tweet gets deleted, Jonah said that Ivanka once "casually" told him, "I've never seen a mulatto cock, but I'd like to!"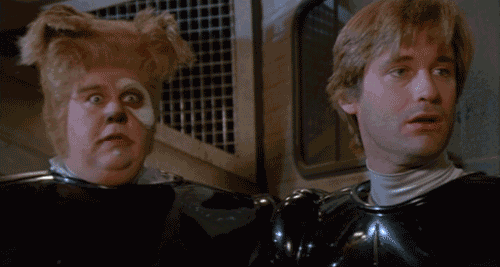 What. The. Hell. Is. This. Election??? Hopefully, I don't even need to explain to you why this set Twitter on fire hours in advance of the debate.
Since then, Peretti has doubled down while Ivanka denies everything. Ivanka released a statement calling this a "complete and total lie." Despite speculation that he'd been hacked, Peretti confirmed to BuzzFeed that this conversation happened (according to him) in a New York bar called Tropical 128 around 8-10 years ago. As Peretti told his reporters,
"...[there were] roughly five other people present, including his wife, Andrea Harner. Peretti said Ivanka and he share a mutual friend who invited her to the bar that evening.

"She was saying how she first said she had never seen an uncircumcised cock and then she said, 'I've never seen a mulatto cock. There's lots of cocks I've never seen,' or something like that," Peretti said.

"Of course, it was memorable just because of the use of the lewd language and racist language. It was also memorable being in the environment of being… in New York, sometimes liberal and progressive people make comments meant as jokes and not necessarily earnest. I didn't know how to take it."
Read more of the backstory over at BuzzFeed.
First this campaign destroys Ivanka's friendship with Chelsea Clinton, now her other New York elite relationships are suffering. Hopefully, she wasn't also friends with Jonah's sister, comedian and actor Chelsea Peretti. Poor, poor, really rich Ivanka.