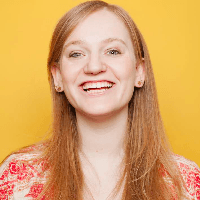 Filed by Orli Matlow

|

May 24, 2017 @ 10:10am
A recent Washington Post op-ed that entitled "Melania and Ivanka Trump show the world what feminine power looks like" is being roasted for its definition of "feminine power."
Opinion writer Kathleen Parker wrote:
"Melania and Ivanka Trump stood as beacons of light in a part of the world that remains cloaked in the darkness of religious fundamentalism and oppression. Preternaturally beautiful, they seemed to glide as apparitions above the sea of dark suits and white robes and must have struck fear in the hearts of men whose culture demands that women be publicly invisible."
That's right, to be a "beacon of light" is to stand there and look pretty!
It gets worse:
Wordlessly, they projected strength, intelligence, grace — and a timeless wisdom that all women share.
Wordlessly—as in, silently—they looked "strong" because they wore expensive, light-colored clothes in Saudi Arabia. That's all it takes.
Call us old school, but we think "feminine power" should involve words, articulating smart arguments and advocating for rights and freedoms.
Women are challenging this definition of "feminine power," which is the real feminine power.
Maybe just me, but I don't think of "feminine power" as thing primarily enabled by having a wealthy father or being married to a wealthy man https://t.co/4XBBNLyaZG

— Elizabeth Spiers (@espiers) May 24, 2017
@washingtonpost is this a joke? Enabling a corrupt bully in order to reap rewards is "feminine power?" No thank you. Is this the 1950s?

— Diana Hathaway (@diana4color) May 24, 2017
In that they are the photo negative of feminine power, and when you develop the picture it's Simone Biles & RBG riding a tiger with a sword https://t.co/s2UHpT7SvJ

— Sady Doyle (@sadydoyle) May 24, 2017
@washingtonpost Beg to differ. They inherited or married their success. Their power is doled out to them by the men in their lives.

— Candace (@B0rdertourista) May 24, 2017
@washingtonpost Wow. Two rich women who are staying with the money, dont speak truths for fear of losing lifestyles. That is NOT POWER!!!

— Jane B. (@noplainbrain) May 24, 2017
Melania and Ivanka feminine power?

Power to do what?

Steal shoe/bag designs?

Cover for a deranged sexual predator traitor?

Spare us. pic.twitter.com/SKqjGrMmwC

— CeeLee (@CeeLeeMusic) May 24, 2017
Oh, and in addition to its retro definition of "feminine power," Parker's lens is pretty damn Islamophobic as well.
We'd love to think that "feminine power" means to be quiet and pretty, but with Donald Trump on the loose attacking women's rights and grabbing genitals, it feels like we've lost the luxury.