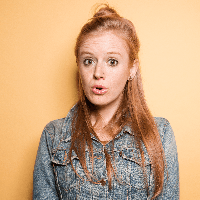 Filed by may wilkerson

|

May 29, 2017 @ 3:14pm
Memorial Day is when many Americans take the day off work in order to honor and remember those who died while serving the country (and sure, maybe we eat too much and get drunk while remembering them). Even President Donald Trump, who knows maybe four things in total, knows this.
First daughter Ivanka Trump, however, may have missed the memo.
Because earlier today, her website/brand Ivanka Trump HQ posted this tweet in "honor" of Memorial Day. A lot of people didn't find it very honorable.
Never has there been a more tasteless tweet about a more tasteful combination (because champagne popsicles sound great). Because as many have pointed out on Twitter, while champagne and popsicles may be a perfect combo, champagne popsicles and Memorial Day are not.
Twitter is trolling the hell out of Ivanka Trump HQ for the tweet which people are calling "insensitive" and the "definition of tone-deaf":
Vets aren't into it:
As this person pointed out, the whole website has re-branded Memorial Day as the "the kick off to summer."
Ivanka Trump HQ's tweet has only 300 likes and more than 2,000 replies, which we all know is a sign you should DELETE DELETE DELETE.