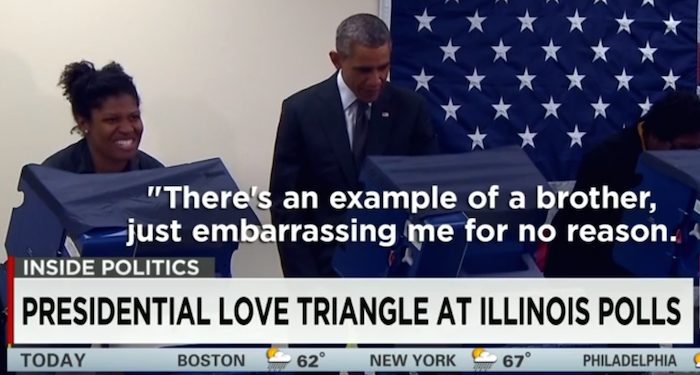 Moments after the fiancé of Aia Cooper (left) told the Prez to keep his hands off.
The President made a pilgrimage to his hometown of Chicago yesterday to campaign for incumbent Gov. Pat Quinn, but also to participate in (and raise awareness of) early voting in Illinois. Like any normal person with an entire press corps in tow, Mr. Obama stood quietly next to another normal person at the voting booths while casting his ballot.
That normal person he was standing next to was Aia Cooper, who was engaged to another person in the room who couldn't resist the opportunity to look like a smartass in front of the President: Mike Jones, Cooper's fiancé.