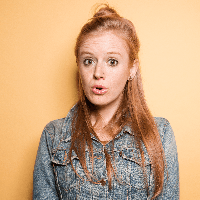 Filed by may wilkerson

|

Aug 04, 2016 @ 1:44pm
Today is President Obama's 55th birthday. And Joe Biden, the President's second-in-command and best friend at summer camp, knew exactly what to get him: friendship bracelets! OMG!
These bracelets are actually from this BuzzFeed video launched last month, aimed at increasing voter registration by showing "5 Things That Are Harder Than Registering To Vote."