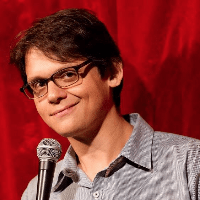 Filed by Matt Nedostup

|

May 12, 2017 @ 12:15pm
In the past week, comparisons between President Donald Trump's Russiagate scandal and the Watergate scandal of the 1970s have accelerated, as the White House has made a series shocking decisions that eerily parallel Richard Nixon's attempts to save himself from the investigation that would ultimately force him to resign.
In particular, Trump's abrupt firing of FBI Director James Comey, the man in charge of investigating him, is being widely compared to the infamous Saturday Night Massacre, in which Nixon fired the independent special prosecutor who was investigating him, resulting in the immediate resignation of both the attorney general and deputy attorney general. The similarity was so striking, even the Nixon Presidential Library was quick to distance itself from Trump.
On Friday, President Trump invited further comparison by tweeting the following ominous message to Comey.
James Comey better hope that there are no "tapes" of our conversations before he starts leaking to the press!

— Donald J. Trump (@realDonaldTrump) May 12, 2017
This not-so-veiled threat immediately spawned another round of shocked reactions. But one commentator who managed to keep his cool was former Nixon lawyer John W. Dean.
Obviously, President Trump is confused. He is the one who must hope there are no tapes. Honest people don't have problems being taped. https://t.co/wTy1oLPo9d

— John Dean (@JohnWDean) May 12, 2017
Of course, Dean would know. As White House Counsel for President Nixon, he was deeply involved in the Watergate coverup. Later, he testified against Nixon in exchange for a reduced prison sentence, leading the president to claim he had audiotaped evidence to contradict Dean. It was this admission that alerted prosecutors to the existence of Nixon's surveillance system. They quickly subpoenaed the infamous "Watergate tapes," which ultimately sealed Nixon's fate.
If you found this history lesson eye-opening, maybe you should share it with President Trump. He needs to hear it.