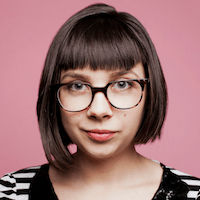 Filed by April Lavalle

|

May 10, 2016 @ 9:17am
As America tries to navigate this hellish election season without the guidance and humor of political satirist Jon Stewart, many Americans find themselves wanting to cry a lot more than they want to laugh. Well, thankfully the former host of The Daily Show did an interview with David Axelrod for "The Axe Files" to skewer Donald Trump and his tiny hands. It will ease your soul, if only for an hour or so.