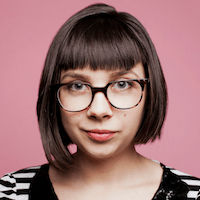 Filed by April Lavalle

|

Mar 22, 2017 @ 12:07pm
The internet loves to ogle at pictures of Justin Trudeau, so they're probably going fawn over this adorable #TBT picture of baby Justin and his mother on the cover of the Canadian women's magazine Chatelaine in 1972.
Confirmed: Justin Trudeau has been cute his entire life. Aw!
His mother, Margaret Trudeau (formally Margaret Sinclair), is an actress and author and his father, the late Pierre Trudeau, served as Prime Minister of Canada from 1968-1979. According to Bustle, Justin was born during his father's term in 1971, making him one of only two children ever to been born to a Canadian prime minister while in office.
Fun fact: Justin Trudeau is also the first Canadian prime minister to be related to another Canadian prime minister.
Fast-forward to 2008 and Justin Trudeau's wife Sophie appeared on the cover of Chatelaine with the couple's firstborn son, Xavier James, when he was a baby, too.
Maybe Xavier will be following in his father's footsteps in more ways than one and become the third Trudeau prime minister! But hey, no pressure, little dude.