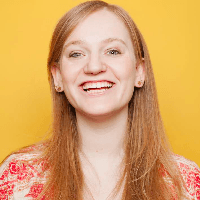 Filed by Orli Matlow

|

Apr 21, 2017 @ 1:53pm
Secretary of the Interior Ryan Zinke journeyed to meet young rangers at the the Channel Islands National Park. Almost certainly their own idea, without being prompted by Secretary Zinke, the kiddos wanted to send a greeting to President Donald Trump, to be the new USA Freedom Kids.
Vice pointed out that it sure looks like one of the kids is mouthing "f**k you" to the camera, and therefore, the president
Check out the kid in the bottom left.
Smack in the foreground—the most featured of all the children.
For realsies: Watch it again. He definitely, maybe mouths "f**k you."
"SO SMART!" indeed.
I believe that children are our future. Teach them well, and let them lead the way.