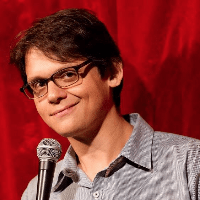 Filed by Matt Nedostup

|

Oct 18, 2016 @ 10:56am
Twitter is going nuts over this clip from Donald Trump's campaign rally in Green Bay on Monday night. During the event, Trump invited a little girl onstage, lifted her in the air, and tried to kiss her (seemingly on the mouth). She instinctively recoiled, providing the internet with this election's 1,000th hilariously awkward gif.
Maybe the full clip looks better:
https://www.youtube.com/watch?v=fqFD7FYe4RY
Nope, still bad. There's something unsettling about the way he tells her parents "good job."
Needless to say, the Twittersphere is in a frenzy.
MELANIA: *struggles to defend her monster of a husband*

TRUMP: *tries to mouth kiss a child*

— Jake Vig (@Jake_Vig) October 18, 2016
Trump tried to kiss that lil black girl on her lips bro. y'all all saw it.

— Casper (@CalabasasCas) October 18, 2016
While it seems crass to tie this moment into Trump's many allegations of sexual assault, he really should have known going for the mouth kiss wouldn't help his image right now. But PR isn't exactly his strong suit.