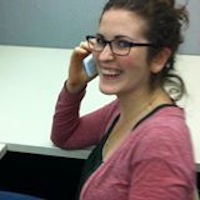 Filed by Shira Danan

|

Dec 11, 2015 @ 4:40pm
It only takes one superfluous apostrophe to make a candidate look cruelly xenophobic. Canadian newspaper The Globe and Mail printed a correction Friday after making a delightfully amusing punctuation error in a story about Democratic candidate Hillary Clinton's spin on professional egotist Donald Trump's hateful declarations about Muslims.
On Wednesday, the paper mistakenly reported that Clinton had tweeted "Love Trump's Hate." As in, "Oh man, this Trump guy really knows how to hate stuff. I admire that. #Aspirational." In reality, she had tweeted "Love trumps hate," a clever little turn of phrase that her campaign turned into a sticker.