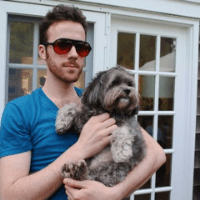 Filed by Miles Klee

|

Jan 08, 2017 @ 12:40pm
Apart from being, ya know, Luke frickin' Skywalker, actor Mark Hamill is a legendary voice actor, perhaps best known for his iconic depiction of the Joker in Batman: The Animated Series. He's also quick to knock incoming president Donald J. Trump. So when he saw these tweets from comedian Patton Oswalt and brother Matt...
BILLION DOLLAR IDEA: an App that you can feed every Trump tweet into that plays it back in @HamillHimself Joker voice. You're welcome.

— Matt Oswalt (@MattOswaltVA) January 7, 2017
...He was only too eager to give the people what they wanted.
And, with a little help from his family...
...He delivered:
There's every indication this bit is just the first of many, and you know there can be no shortage of psychotic Trump lines coming at us in the future, so fasten your bat-buckles and get ready to hear him start slamming Star Wars, too.