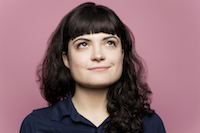 Filed by Jaime Lutz

|

Sep 28, 2016 @ 8:57am
Martin "this f*cking guy again" Shkreli made an offer on Twitter Monday that's tough to refuse: he will let you punch him in the face for a good cause. And no, that cause is not prosecuting horrible pharma bros.
https://twitter.com/MartinShkreli/status/780478260434042880?ref_src=twsrc%5Etfw
Twitter users had questions. Shkreli had answers.