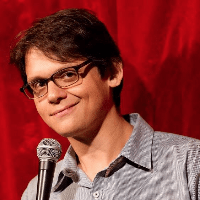 Filed by Matt Nedostup

|

Mar 16, 2017 @ 9:37am
On Thursday morning, someone got their greasy hands on the McDonald's corporate Twitter account, and used it to throw some serious shade at President Donald Trump.
This is a far cry from McDonald's typical tweets.
At first, you might think somebody at McD's thought they were tweeting from their personal account. But that's impossible, because they pinned the tweet.
The tweet was deleted within 20 minutes of being posted, but that was long enough for it to be retweeted more than 1,000 times. And of course, it was immortalized forever in screenshots.
McDonald's account now casually tweeting out "Glad you enjoyed your breakfast!" replies like we didn't just see it curb stomp the President.

— Scott Wampler (@ScottWamplerBMD) March 16, 2017
I would love all Trumpkins to boycott McDonald's now so I would have to deal with less of a line when I go every day 👀

— Calvin (@calvinstowell) March 16, 2017
Thought McDonald's liked creepy clowns?

— Josh Comers (@joshcomers) March 16, 2017
Shortly after the tweet was deleted, McDonald's posted an update stating that the account had been hacked.
Twitter notified us that our account was compromised. We deleted the tweet, secured our account and are now investigating this.

— McDonald's (@McDonaldsCorp) March 16, 2017
The president has yet to comment on the tweet. But considering how much he loves fast food, he's definitely going to be upset.
Was this really the work of hackers? Or are Ronald McDonald and his goons just covering up the actions of a rebellious employee to hide the fact that they're running a leaky ship? This is beginning to sound suspiciously like the Trump White House.