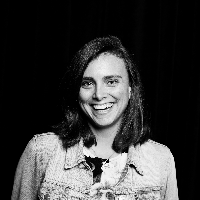 Filed by Catherine LeClair

|

Jan 12, 2017 @ 10:15pm
Today Obama surprised Joe Biden with the presidential version of a BFF charm bracelet, the Medal of Freedom, because apparently the Obamas love to make everyone cry. The award, the highest civilian honor in the U.S., came on the heels of a week that has included Obama's farewell speech in his hometown of Chicago, and Michelle surprising her fans IRL for a bit with Jimmy Fallon. They are trying to kill us with feelings.
But amidst our farewells to the Obamas, fear of the future has crept in as well. It's hard to watch such genuine moments of love an hope and not try to imagine what the farewell speech of our current President-elect will be like. I definitely can't imagine Trump or Pence ever feeling comfortable enough with their masculinity that they're vulnerable enough to cry in public, on national television. Especially because they are robots in human suits currently on a mission to explode our brains.
So, who will Trump dish the Medal of Freedom out to? Twitter has some pretty good guesses. (Hint: it's mostly himself.)
It will be equally moving when President Trump awards the Presidential Medal of Freedom to himself.

— Michael Ian Black (@michaelianblack) January 13, 2017
Michael: I don't understand why @VP got the Pres. Medal of Freedom
Me: Be happy in about a month Trump will be giving out medals to the KKK.

— Imelda Roque (@comicart_imelda) January 13, 2017
Folks who will get the Presidential Medal of Freedom from Donald Trump:

Vladimir Putin
Hitler's Ghost
Gargamel
Shooter McGavin
The Babadook

— Diane N. Sevenay (@Diane_7A) January 13, 2017
Why do I think Trump will rename the Presidential Medal of Freedom after himself and award it to himself, children, & bromance star Vlad.

— John Weaver (@JWGOP) January 13, 2017
So... Trump is going to try and give himself the Medal of Freedom, isn't he?

— Anthony (@antdelvec) January 13, 2017
Day 1: Trump gives himself Presidential Medal of Freedom. "Everyone says I very much deserve this" he says on Twitter.

— Alexander Underhill (@FifthKnight) January 13, 2017
Trump gonna give himself the Presidental Medal of Freedom

— Monsieur Sandman (@TimmyBSanders) January 13, 2017
I cannot wait to see Trump award himself the Medal of Freedom.

— Ben Schwartz (@BenChiTownKid98) January 13, 2017
This just in, Donald Trump has awarded himself the Medal of Freedom with extra distinction on top.

— Geoff Barrett (@GeoffdBarrett) January 13, 2017
BREAKING: Trump says after he's sworn in nothing prohibits him from surprising himself with the Presidential Medal of Freedom.

— Bob Woodiwiss (@bwsez) January 13, 2017